LOCATION
Our official address is:
1395 South Marietta Pkwy SE, Building 700, Suite 706, Marietta, GA 30067.
We are located in the back of the office park. The link above with take you to our Google Maps listing which drops the pin exactly where our suite is located. Simply typing the address into a map system will drop you in the middle of the office park.
DIRECTIONS
We are located in the American Business Center on South Marietta Parkway, in the back, across Lucile Ave.
You can access Lucile Ave by entering American Business Center from either South Marietta Parkway (pictured right) or from Cobb Parkway/SR-41.
Lucile Ave is also accessible from Franklin Gateway via Lovena Dr.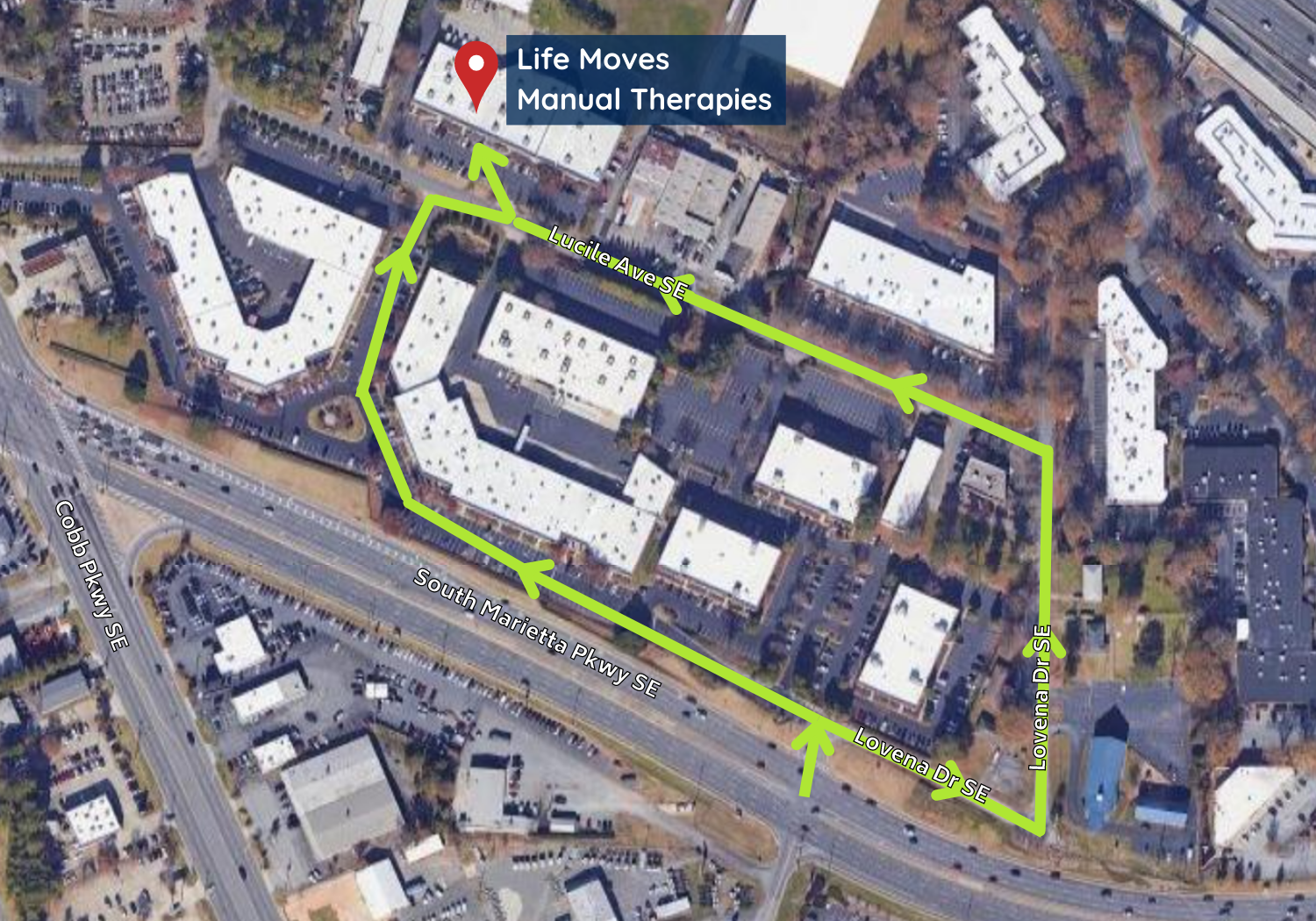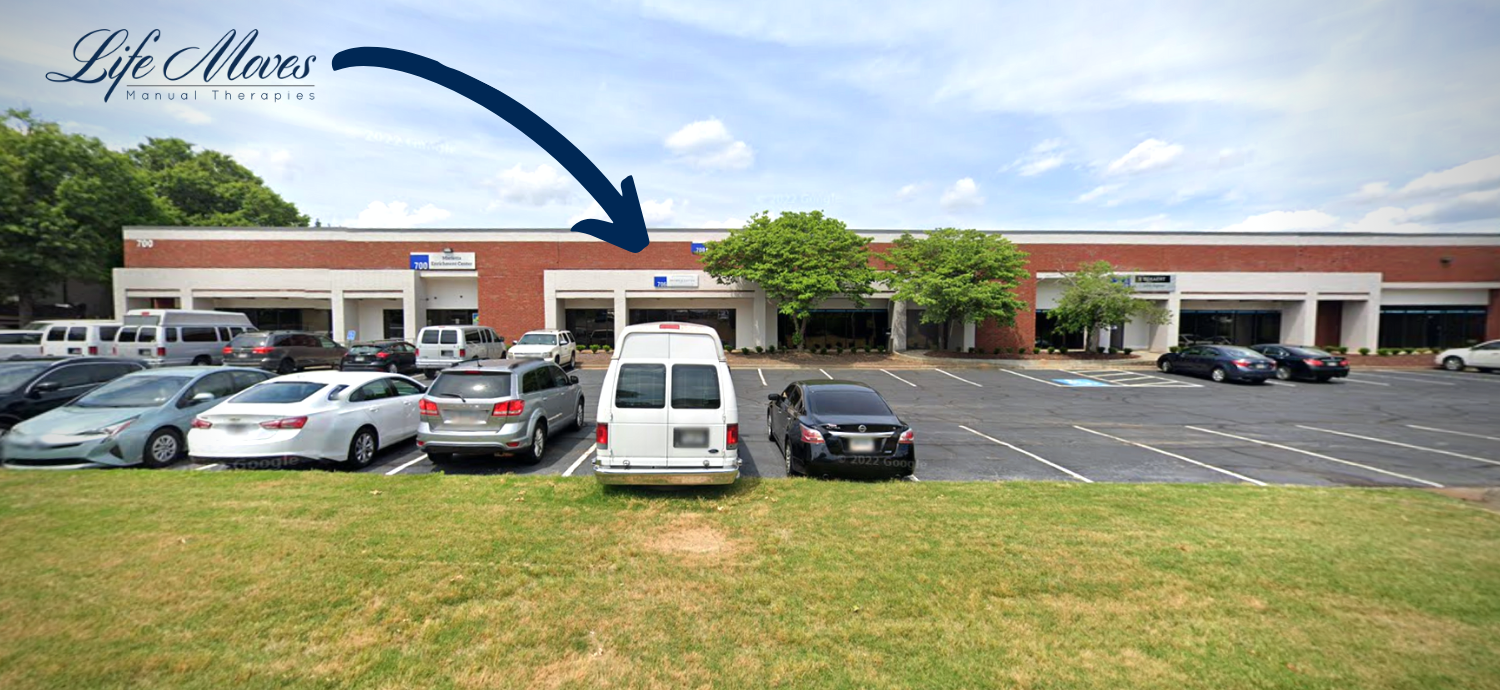 Clinic Hours
Our general hours are Monday through Friday 9am-8pm and Friday & Saturday 10am-4pm. We value supporting the work/life balance of our staff, so our specific hours may change seasonally based on changes in their availability. Please see our current availability for specific needs below.
Chiropractic Care
| | |
| --- | --- |
| Tuesday | 11:00-3:00, 5:00-8:00 |
| Thursday | 11:00-3:00, 4:00-8:00 |
| Saturday | 10:00-4:00 |
Massage Therapy
| | |
| --- | --- |
| Tuesday | 10:00-8:00 |
| Thursday | 11:00-8:00 |
| Friday | 10:00-4:00 |
| Saturday | 10:00-4:00 |
Office Hours
Monday-Friday 9:00-5:00
In the evenings, our staff check the phones between sessions. Any matters not related to the evening appts will be responded to first thing in the morning.
Holiday Hours
Check back for upcoming holiday hours!
Pricing
We know a lot of chiropractic offices require year-long contracts for a set number of appointments based on only 1-2 visits. The flaw in that model is that your life's needs will change, so your body's needs will change. We don't pretend to know what your life will look like 8 months from now, so our pricing options are set up to offer flexibility.
We offer memberships, packages, and of course, a-la-carte pricing. To allow any package or membership to adapt to your changing needs, we utilize a credit system.
1/2 Credit
Basic Adjustment
Half Massage Session
Corrective Exercise Session
Re-Assessment Appointment
as low as $54 with a package/membership
$70 a-la-carte
1 Credit
Standard Adjustment
Standard Massage Session
as low as $108 with a package/membership
$140 a-la-carte
We offer 1.5 and 2 hour massage session for 1.5 and 2 credits respectively. Premier Members receive discounts on extended and double sessions.
Please note that our Massage Therapists are not compensated by tips. Session fees listed are the complete cost of the session.